08
Jan
Happy New Year!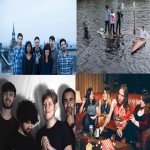 Having joined Bloc+Music at the beginning of 2015, I was a bit overwhelmed to be working in my dream job.
It was an opportunity to help develop artists, deliver their music to a wider audience and showcase some of the fantastic talent we have in Scotland.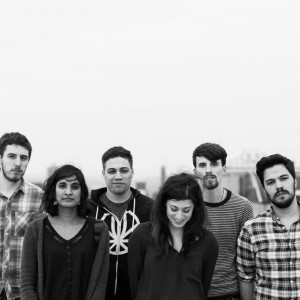 We kicked off the year with quintet Kill The Waves and their spectacular album The One That Could Have Been. Personally, it is one of my favourite albums of the year and its mix of classical, electronica and alternative was unlike a lot of music being released. It is one of the most accomplished albums to have been released last year by a debut artist.
With live performances at Brew at the Bog, The List Magazine's Lighthouse Late, not to mention their BBC Introducing live session with Vic Galloway it was an exciting year.
The Daily Record's Rick Fulton said, "In the past we've reviewed early work from Glasvegas, Frightened Rabbit and Young Fathers. This is up there with them."
The album is available digitally including via iTunes and Bandcamp and is one of the best headphones' moments you will experience.
2016 sees new material being recorded and releases coming later in the year.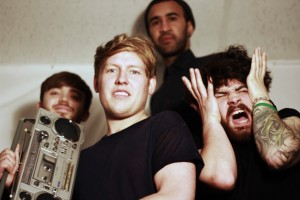 Next we welcomed indie rock quartet Cherri Fosphate. Their debut album We Didn't Come Here To Say Goodbye gained some hardcore fans and the end of year lists did not disappoint…
Martin Williams from The Herald – Scotland made 'Neighbour' number 31 in his Top 100 Tunes from Scotland and number 57 in his Top 100 Tunes of 2015.
http://www.heraldscotland.com/…/14174304.VIDEO__Top_100_Tu…/
Netsounds included the album in their essential albums of 2015.
http://www.netsounds.co.uk/…/12/31/essential-albums-of-2015
Off The Radar Indie Music placed their album at number 7 in their 10 favourite Scottish albums of 2015.
http://offtheradarindiemusic.blogspot.co.uk/…/albums-of-201…
The Local Music Scene Blog nominated their album for their Scottish Record Of The Year.
http://thelocalmusicsceneblog.com/awards
Liverpool's The Rider included 'Neighbour' in their Best of 2015 podcast.
http://www.theanfieldwrap.com/2015/12/the-rider-2015-then
The band also played St Luke's launch show which goes down as one of my personal favourite performances of theirs so far and also a packed out album launch at Bloc.
The album is available physically via Bandcamp and our store  it is also available digitally from all outlets including iTunes.
2016 sees the band penning new music for release, more on that soon…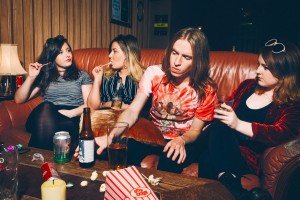 Finally, we welcomed larger-than-life surf rock band The Van T's. Their EP Laguna Babe gained tremendous praise including:
"The title track is nagging and languorous – think Siouxsie, The Breeders, The Bangles – and the gorgeous, sun-bleached indie of standout Growler follows suit." via journalist and broadcast Nicola Meighan.
It was a packed year for the band which saw them play T in the Park, Wickerman Festival and Electric Fields. They packed full the Hug & Pint to put on one of their best performances of the year and made quite the impression with their 'Laguna Babe' Video.
Their EP is available digitally and physically through most outlets including their own Musicglue Store.
2016 sees them going into the studio in January to start recording for a new release and they have already announced Brew at the Bog festival.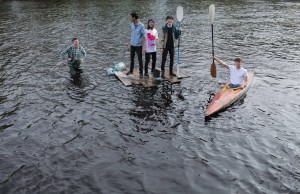 There is no time like the present to present our next band for 2016. We are delighted to announce that AmatrArt will be joining the roster.
They are one of the most exciting and innovative new bands on the horizon and their forthcoming release is clever, intricate and euphoric.
This will be my first ever vinyl release which is pretty exciting and we will announce the first single soon.
You can listen to some of their previous tracks via their website – www.amatrartmusic.com
We continue working with Paul McCallum at A Badge Of Friendship PR so for all press enquiries please hit him up at paul@abadgeoffriendship.com
I would personally like to say a massive thank you to everyone that has supported the label and bands over the last 12 months and everyone that has worked with us, no matter what capacity. It has been inspiring and humbling in equal measures. As a not-for-profit label, we believe we are doing something pretty awesome and believe in our artists 100%. It is hard work like anything you are passionate about, but when you see that physical release for the first time or see that band live, then it is all worth it.
Here's to 2016.
Halina x