26
May
The Van T's Premiered on Radio 1!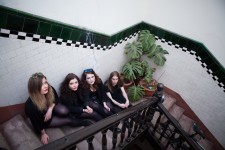 It's true! In case you missed it, The Van T's new single 'Blood Orange' was premiered on Huw Stephens' Radio 1 show last night!
You can listen again over at the Radio 1 website! (around the 2 hour 9 minute mark).
The single is release June 10th and the band celebrate with a single launch at Glasgow's Broadcast. Tickets available now!