25
Nov
The Van T's release Fun Garçon!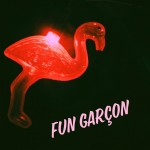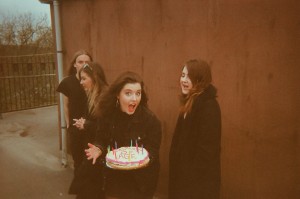 Four-piece surf rock band The Van T's, are back with a bang as they get set to release their reverb-drenched single Fun Garçon, out on 25th November via Bloc+Music.
You can purchase via:
You can stream via:
2016 has been a breakout year for the Glaswegian surf-rock band having released their EP A Coming of Age to critical acclaim in July. Gaining premiere's on Huw Stephens BBC Radio Introducing show, Noisey,Consequence of Sound and Clash Magazine the band's name began to resonate from the UK to the US and beyond.
Now, the four-piece look set to pick up exactly where they left off with the release of single Fun Garçon. The track encapsulates all the great elements of a band who exude talent way beyond their youthfulness; relentless guitar washes over the listener like the sound of a crashing wave, as the duel vocals of twin sisters Hannah(guitar, vocals) and Chloe Van Thompson (guitar, vocals) amplify the diner-like retro feel the song already has all fused together beautifully by the tight rhythm section headed up by Joanne Forbes (bass) and Shaun Hood (drums).
The release of Fun Garçon will complete what has been a wonderful year for the band. Support slots with Yuck and Rat Boy, who personally chose the band to play, were followed by a stellar festival season which saw the band play T in The Park's BBC Introducing stage, Electric Fields, Wide Days and Stag and Dagger. They also picked up further support form the likes of The Scotsman, Beat Surrender, Backseat Mafia, Amazing Radio and BBC Introducing Scotland, where they recently performed a superb live session and culminated in a nomination at this year's Scottish Alternative Music Awards.
Fun Garçon by The Van T's is out now!