Roster // Cherri Fosphate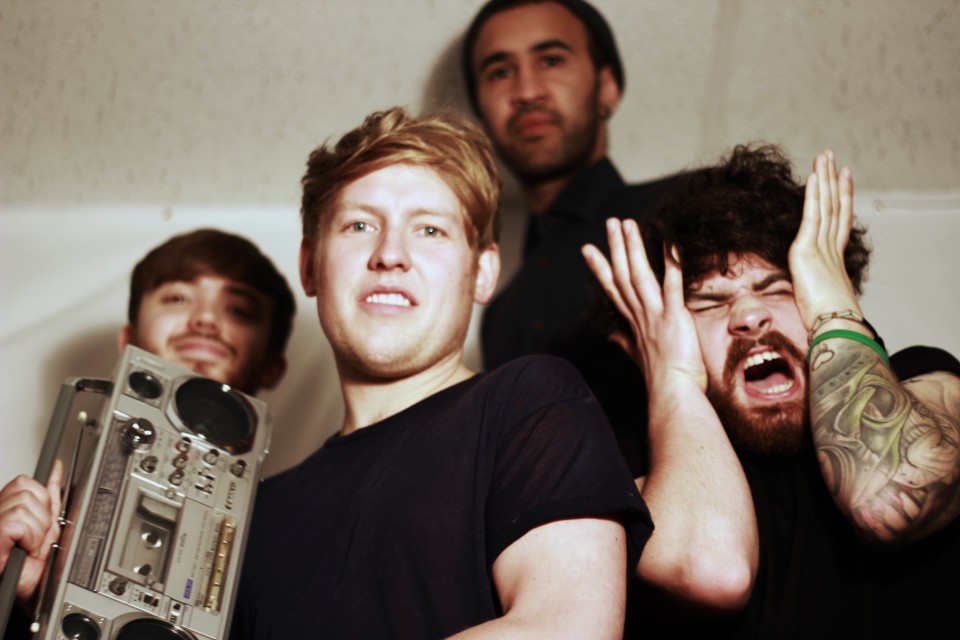 Launched in 2012 and consisting of Jonathan Sharpe (vocals/ guitar), Alan Robinson (lead guitar), Jordan Lannigan (bass) and Sonny Kainth (drums/ backing vocals), the band have cited influences of key indie stalwarts like The Strokes and Bloc Party alongside fellow Scotsmen Frightened Rabbit.
Championed by almost every DJ north of the border, including BBC Introducing's Vic Galloway, Ally McCrae and Amazing Radio's Jim Gellatly, their reputation has started to spread much further afield. This ground-swell of support has also seen them gain support from the likes of Artrocker and The Vinyl District, who named the band 'UK Artist of the Week', as well as appearing on Scottish Television. The band's constant growth and dedicated work ethic is setting the scene perfectly for their forthcoming debut album, due to be released on Bloc+Music.
Recent releases were warmly received by critics and fans alike and exemplified the band's unique brand of drum infused guitar pop, Burning Youth came riddled with perfectly formed winding guitar pieces and resonant bass lines, driven by forceful yet graceful drums. Tracks such as Kerry Rodgers and Wool paint the perfect picture of danceable indie-rock. Coloured by the band's intricate fretwork, where major cords blend into explosive, powerful percussion, the band are able to create a potent record which grips the mind, body and soul.
Cherri Fosphate have supported The Boxer Rebellion, Dry The River, Catfish and the Bottlemen, The Crookes and Honeyblood, made festival appearances at Belladrum Tartan Heart, GoNorth and Brew at the Bog, completed a UK tour and released the Burning Youth EP. A real camaraderie shines through between the four band members. They love their craft, they work hard to constantly grow as a unit and 2015 is set to mark their breakthrough into the wider consciousness. You should be there.
We Didn't Come Here To Say Goodbye is out now!
Connect: