Roster // Thin Privilege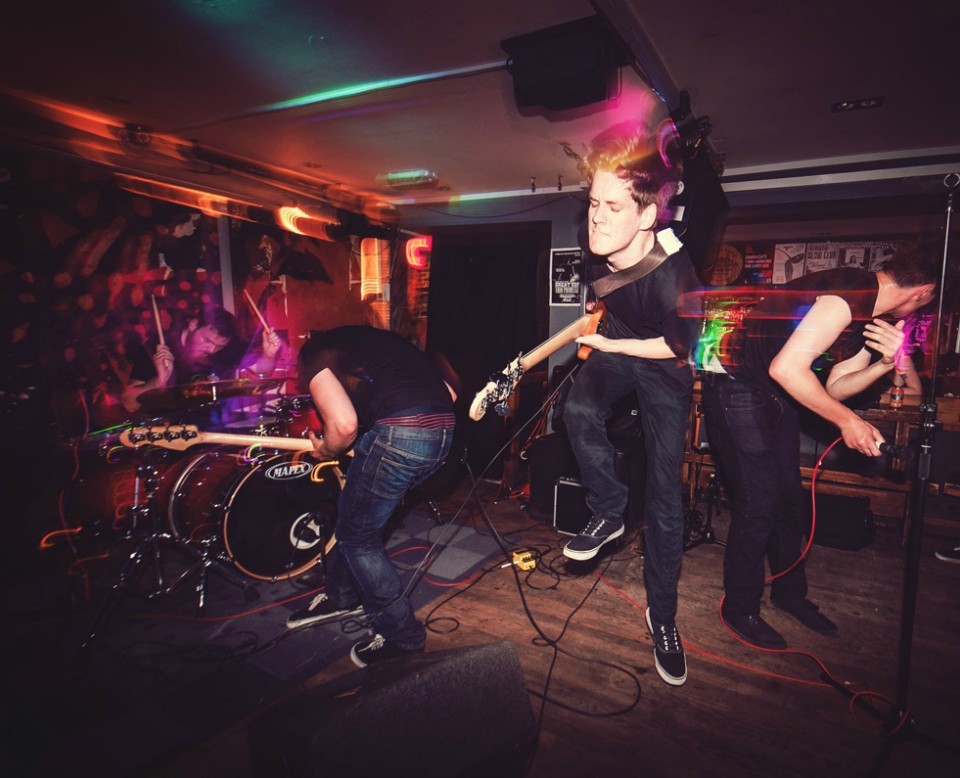 Twin-bass-driven distortion assault. With members drawn from some of the Scottish underground's most fearsome and exhilarating bands of the last five years, Thin Privilege smash those collective influences and experiences, fist-first, into their audiences. Clad in black and channelling the spirit of Three One G and early 90s noise-rock stable Amphetamine Reptile, but funneled through a contemporary mesh of post-punk and no-wave nihilism.
Their eponymous debut album was released on limited edition coloured vinyl and digital formats via three of Scotland's most studiously DIY micro labels early this summer (us being one of them).
The band can be found stalking and intimidating crowds in dark basements across the UK. Beating you around the head with waves of serrated bass riffs, grabbing your loins with drum beats that meld kraut suss and post-hardcore brutality, then shredding your face with the kind of bilious vocal attack reminiscent of Jacob Bannon paying tribute to David Yow.
This is love music in the truest shocking electrical sense.
Previous projects of members:
Hunt/Gather, Salo, In Wrecks, The Ocean Fracture, As In Bear, Billy Ray Osiris, Friends In America, Notebooks, Bad Luck, XMRV
The self-titled album was released May 12th 2014.
Connect: